Viber Tracking App
Viber is a well-known service that stole the hearts of 200 million people all over the world. Providing them with free easy call and message exchange, it becomes the object of close attention for many hackers. If you are willing to crack the program for your own purposes, you should take into consideration an innovative tracking application called SpyStealth. The advanced Viber spy is the simplest way to come to the desired result in record time.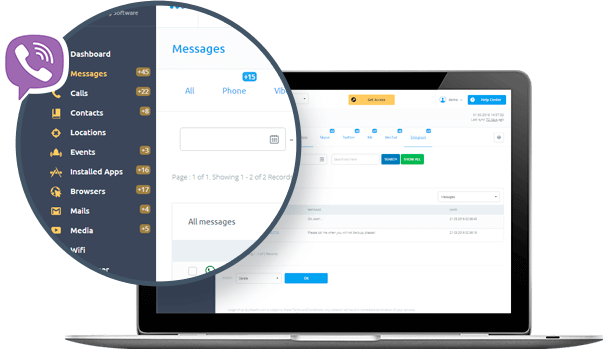 How to Track
If you are about to spy on Viber, it means you have vital reasons for it. The most common one is the desire to supervise children's online activity. At the same time, lots of company managers strive to discover accurate data on their staff's mobile use. So, the reasons are numerous, but the best way to achieve the goal is only one. It is SpyStealth – a new generation app giving the opportunity to spy on somebody with Viber messenger. All you need is to follow the instructions given below:
1. In order to buy SpyStealth, you should get onto the official website and focus on the offered customer plans. Each of them has a certain functional set and depends on the characteristics of the operation system on a target mobile. Just choose the most suitable one, fill out a special form and make a payment. If you have any questions about how spy Viber works, our competent managers will provide you with comprehensive information.
2. Upon receiving payment confirmation, you'll get special guidelines on your email. These instructions will help you to sail through the download and installation process of the Viber spy tool. Just get the access to the target device for a couple of minutes, and you'll discover amazing tracking opportunities!
3. The last thing to do is to create a SpyStealth user account and log into your Control Panel. Using the online spy for Viber, you will be aware of everything what's going on, tracking texting, multimedia and calls of your kids and colleagues.
SpyStealth Viber spy is the best way to eliminate displeasing surprises and fears from your life. Just install our tracking program and draw a deep breath!
Viber Tracking in Details
Nowadays millions of people all over the world use Viber as a service for unlimited online communication. It is represented by a free interactive platform that allows its users to make calls, send text messages and multimedia files. It's one of the best applications in its market niche that provides people with trouble-free and reliable virtual conversation opportunities. Is it possible to spy on someone with Viber? Definitely.
Track every text message. Of course, you are doing your best to protect your children from negative influence. To enhance your kids' online safety, install the SpyStealth spy for Viber on their cellphones. Push all doubts and guesses out of your mind! Now you can straightforwardly grasp what really is going on.
View call logs. Do you want to see the whole picture of someone's Internet communication? Viber spy lets you be well informed about not only time, date and duration of the call but also some data about the caller. Just download the program to the cellphone of the "suspect" and use the Viber spy tool at your own pace.
Check multimedia files. Are you dying to know what kind of images your kids are sending to their friends? Having bought one of the SpyStealth customer packages, you will be able to spy with Viber on every multimedia file your object sends or receives. All you need is download the program to the target device, activate it and log into your Control Panel. Our spy for Viber will do all the rest for you!
Nothing should be left disclosed – this is the main principle of the best Viber spy SpyStealth!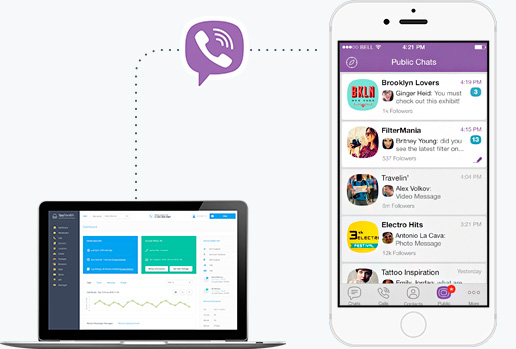 01
Buy The App
All your information is strictly kept confidential and no indication of Spy Stealth on your bill.
02
Install
Just download the application on the phone you want to spy. Its so easy it wont take more than 2 minutes.
03
Login
Log in to your online Spy Stelth user area to view all the information from the spying phone. Yes, it IS that simple!
So what are you waiting for?
We invite you to give SpyStealth a try today!
Free registration