Facebook Tracking App
Over the last years, social networks became the platform for striking up new friendships. At the same time, they often contribute to collapsing of real-world affairs. That is why the question how to spy on Facebook is more than substantial today. Are you one of those people who wish to know all about others' online communication? Just install SpyStealth – the Facebook spy app – and stay in touch with what's going on!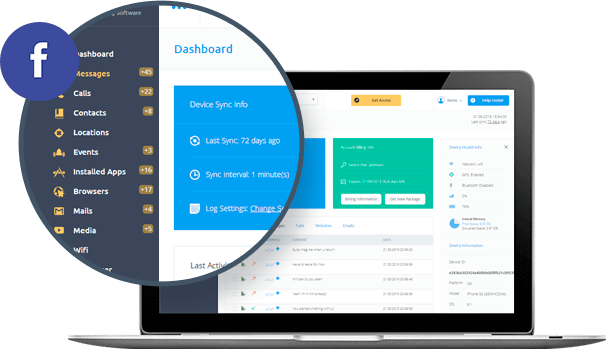 How to Track Facebook Messages
Presently, virtual communication is gaining more and more popularity. Many people all over the world talk about serious topics or have casual conversations with their family and friends via smartphones and tablets.
Have you dreamed of finding an answer to the question "how to spy on the Facebook chat"? SpyStealth takes the lid off. An elaborated program developed by the new generation hackers erases the boundaries of the mind and opens new horizons to any interested individual. Are you willing to try the best Facebook tracker app in practice? You are welcome to follow these guidelines:
1. Buy SpyStealth.
To become familiar with the Facebook spy app features, visit the official web-site page, where you'll notice three subscriber plans to satisfy anyone's needs. Select one of them and enter your email address on the checkout webpage. Highly-qualified customer service operators are always ready to assist at any stage: purchase, downloading or installation. Consult the specialists and get access to the program in no time.
2. Install the software.
Have you got the confirmation for the Facebook spy messenger payment? If so, it is high time to download and install the program on the target device. This procedure is quick and simple – that's why you won't need plenty of time and particular knowledge to go through it. Just follow the instructions and get the opportunity to spy on someone's Facebook messages in a few minutes!
3. Start monitoring.
The procedure is almost over. Now you should access your Control Panel to observe all target phone logs. Do you want to look through its browsing history, emails, IMs or photos? With the SpyStealth Premium Plan you can unlimitedly spy on Facebook and other social media! Multimedia content or texting, even internal memory space data – you can monitor any device working on one of the major platforms.
Facebook Messages Tracking in Details
Accessing someone's Facebook messages is what a great number of people are longing for. At some point, everybody wants to track someone's texting, observe photos and videos or browser activity. Just a few years ago, no one would believe that it is not just a dream. However, nowadays any interested individual is able to spy on Facebook messages and multimedia files without getting caught. There is a plenty of mobile applications providing this opportunity. One of the most recognizable ones is SpyStealth – a new generation Facebook tracker app. Like any other suchlike virtual program, it has a lot of valuable features, such as:
Multimedia observing
Have you ever yearned to track someone's photos and videos? The inventive SpyStealth application will endue you with the coveted capabilities. You will have a good chance to spy on Facebook, regardless of any external circumstances. Just install SpyStealth and use it whenever you want.
Unlimited IM access
Do you question someone's honesty? It's time to dot the i's and cross the t's. Having downloaded and activated the Facebook messenger spy to the target cell phone, you can track its instant messenger or Facebook texting at any time. All you need is to log into your Control Panel and look through the data of your interest.
Browsing history surveillance
What do you know about your child's or employee's online activity? To observe the web-browser data using a keylogger feature, you must purchase the Premium SpyStealth package. Just log on to your user account and skim every current or past virtual action of the spied on object.
The Facebook spy app is the most opportune way to keep up with your kids and colleagues. Are you ready to see things as they are? Subscribe to SpyStealth.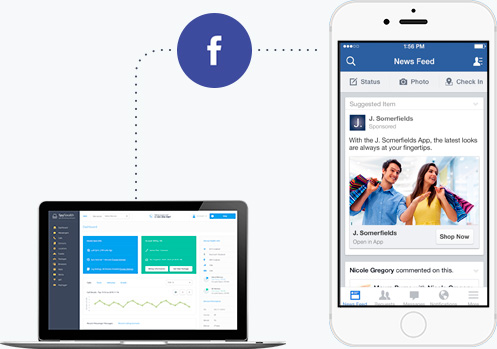 01
Buy The App
All your information is strictly kept confidential and no indication of Spy Stealth on your bill.
02
Install
Just download the application on the phone you want to spy. Its so easy it wont take more than 2 minutes.
03
Login
Log in to your online Spy Stelth user area to view all the information from the spying phone. Yes, it IS that simple!
So what are you waiting for?
We invite you to give SpyStealth a try today!
Free registration