Location Tracking App
Today, smartphones are an integral part of everyone's life. Being a companion to its owner all the time, a cell phone contains an untold number of private photos, videos and other valuable data. How should your be feeling if you lose it? In these circumstances, you would most likely be really unhappy. Reasonably, everyone should assure themselves for the case they can't find their phone anywhere. The best way to quickly find a phone or a person is to install and download a spy GPS tracker called SpyStealth.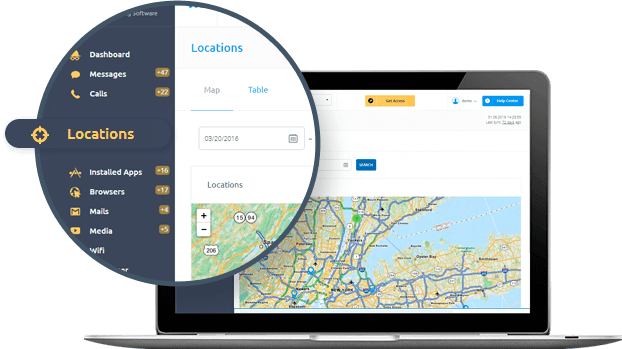 How to Track GPS Location
The scientists say that, every year, 8 million children are treated as missing persons worldwide. How can we stop it? Is there any way to prevent our children from getting lost? Yes, it is called SpyStealth – the best cell phone location tracker for kids.
TFirst of all, you should visit its official web-site and select one of the available customer packages. The 24/7 phone support of our location tracker app will surely help to solve all your queries. Do you need assistance in identifying the optimal package? Do you wish to get the details on how to install the application? Anyway, all problems are solved with the help of our Customer Care specialists.
Having chosen the package for your child, you should make a payment for GPS tracker and wait for its confirmation. After purchasing, you should download the program on the target cell phone and activate the GPS tracker by entering the License Number. After this, the mobile spy service is ready to use. Just log into your Control Panel and snoop on someone's iPhone by using the GPS tracker whenever you want!
Note: Despite its encryption, the hidden GPS tracker for phone or car can be detected. To avoid law-breaking, apply the program for peaceful purposes only.
GPS Location Tracker in Details
A modern cell phone is similar to a diary where we keep loads of personal information. Serving as a mobile safe for texting, videos and pics, sometimes it becomes our primary necessity object. Once it is lost, we fall into despair. Earlier, every victim of cell phone theft used to go to the police station. Nowadays there is a more effective way to locate a missing device or a person. It is called SpyStealth – a new generation spy GPS tracker for phone or car.
What features has it got? Why is this app so popular? Every mobile phone location tracker has its very own set of useful functions. Buying SpyStealth – a spy spot GPS tracker – a customer gets access to a rich set of functionalities. In addition to the synch data transmission, the GPS tracker for kids' mobile phones provides some more handy opportunities. For instance, you can set the geofencing option, which means that, in case of a slightest coordinate deviation, you will receive an SMS or email notification reporting each zone entrance or/and exit. Therefore, with the help of the phone location tracking app, you are making sure of your children's security. Sometimes car's location can be detected with the help of a 'bugged' cell phone. To identify whereabouts of one's car, you can put the GPS tracker into its glove box. Being carefully disguised, it gives you an opportunity to stay well informed about someone's route.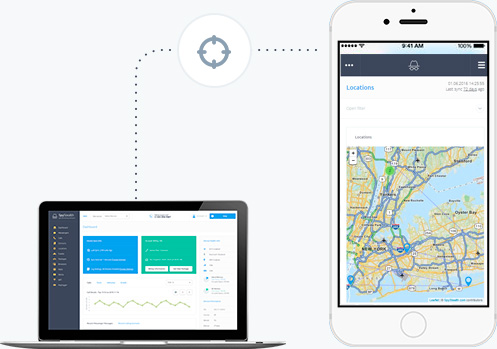 01
Buy The App
All your information is strictly kept confidential and no indication of Spy Stealth on your bill.
02
Install
Just download the application on the phone you want to spy. Its so easy it wont take more than 2 minutes.
03
Login
Log in to your online Spy Stelth user area to view all the information from the spying phone. Yes, it IS that simple!
So what are you waiting for?
We invite you to give SpyStealth a try today!
Free registration