Call Tracker & Blocker
In the Information Age, an average cellphone contains lots of important data about its owner. Spying on a smartphone makes it possible to track every minute of someone's life. Meanwhile, having a passcode for the device access, as well as regular memory cleaning, create an illusion of safety and privacy. Nowadays there are several effective phone call trackers. One of them is SpyStealth – a multifunctional application providing useful opportunities for complete surveillance over mobile activity of others.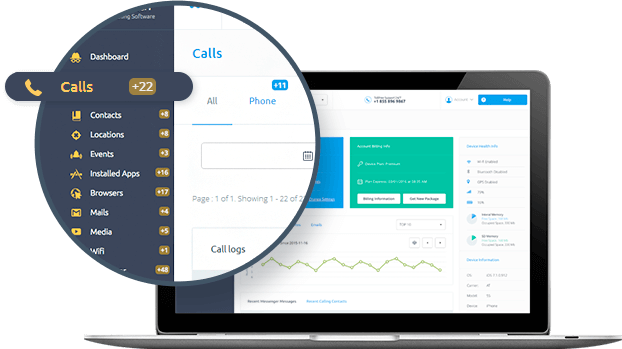 How to Track & Block Calls
Is it necessary to look for an unknown call blocker device, occupy internal memory of your phone and expose the device to an implicit threat, if you can do without it? Present-day developers offer a more effective and safe alternative way – to install the best call blocker for Android and iOS called SpyStealth. In addition to the blocking feature, it provides users with call, GPS and SMS tracking opportunities.
To access its functionalities you should follow some steps first:
1. Buy SpyStealth. Our official web-site brings to your notice three customer packages. Choose the most satisfying User Plan and enter your email address twice. The checkout process of this text and call tracker app should not be challenging. However, if you have any queries relating to our call blocker app, call our online support agents. They will assist in making a choice or solving any other issue 24/7.
2.After purchasing, you'll get the License Code and all instructions by email. Download the call blocker for someone's iPhone and install the application according to the guidance note mentioned above. It generally takes less than 1 minute. So, the key thing is to access the target device – the rest is a mere formality.
3. To start monitoring, you should log into your Control Panel and use our call tracker app whenever you feel like it. Its operation is always hidden, that's why the object is never going to guess that he or she is being spied on. Would you like to block unwanted calls or track your employee's phone conversations? Try SpyStealth – the popular call blocker with numerous positive reviews.
Call Blocker/Tracker in Details
SpyStealth is the right choice for you if you are concerned about your kid or employee using the cell phone inappropriately. By now you've probably asked yourself a question: how to actually track a cell phone? With SpyStealth phone tracking software the answer is easy to find. Remotely. Nowadays everything is done online and in most cases on mobile devices. Social networking has become a very popular mean of communication, therefore, it is essential for a worried parent to be informed about their kids' social activities.
Thanks you SpyStealth You can even access the logs from a remote location by logging into the site from any Internet web browser. Our 24/7 GPS location tracker allows you to monitor the smartphone anywhere and anytime. View the location in a Real Time!
Install this simple software on an Android or iPhone smartphone that you have appropriate authority to track and possess. GPS call info and SMS logs as well as other tracking information is sent to your private SpyStealth account.
Mobile Phone Tracking can be started in as little as 15 minutes. There is no quicker or easier method to track the smartphone of your kids or employees! Make sure they are safe and sound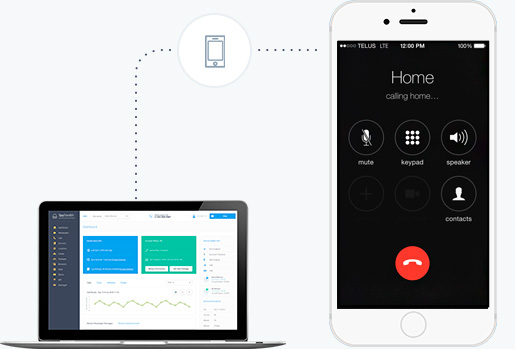 01
Buy The App
All your information is strictly kept confidential and no indication of Spy Stealth on your bill.
02
Install
Just download the application on the phone you want to spy. Its so easy it wont take more than 2 minutes.
03
Login
Log in to your online Spy Stelth user area to view all the information from the spying phone. Yes, it IS that simple!
So what are you waiting for?
We invite you to give SpyStealth a try today!
Free registration