Line Tracking App
Do you wish to spy on a particular LINE user? You've got a lot of questions and grope for the answers, right? Our app's developers could not remain insensitive and worked out a new SpyStealth feature LINE spy app. Without having someone's device in your hands all the time, you are getting a chance not just to read texting or glance through multimedia files, but also be constantly clued-up about one's voice messaging.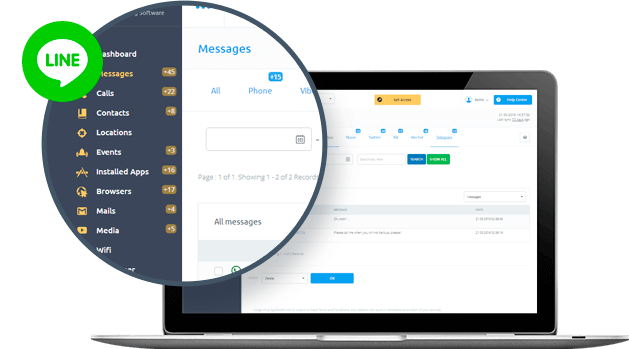 How to Track
SpyStealth puts forward a totally new approach to getting personal information. It requires a minimum of easy-to-do actions related to purchase, download and installation of the software. Presently, you can crack someone's data online without direct involvement in the process and, thus, having no chance of getting revealed. To use the service, no special knowledge or experience is needed. Just purchase our SpyStealth app and follow these simple instructions:
1. Get onto the SpyStealth phone LINE spy official website and familiarize yourself with the offered customer packages. Each of them represents a unique selection that works out to fulfill your needs, whether you require spying on a jailbroken/non-jailbroken iOS device, or tracking a rooted/unrooted Android cell phone. Choose the preferable one and fill out the order form. Consult our expert operators and ask them how to spy on the popular messenger with this LINE app!
2. Make a payment and wait for its confirmation. There are various gateways to go through the process. Opt for the most satisfying offer and buy the LINE spy for iPhone without any hold-ups. Once your payment is complete, you'll receive SpyStealth installation guidelines via email.
3. Download the above-mentioned LINE spy app to the target cellphone and install the program. The process, being super quick and hassle-free, will take no more than 1 minute. Is it crucial for you to avoid getting noticed? SpyStealth is the best remote LINE application for Android and iOS allowing you to spy in a relaxed way.
4. Start monitoring at any convenient time. Just log into your Control Panel and access any texting or multimedia data using the ingenious phone LINE spy.
Line Tracker in Details
Nowadays, it's a challenge to find a person failing to use any of the well-known instant messengers. Mere WhatsApp is used by more than a billion devices all over the world and reaches a total of ten billion messages per day. Another messenger called LINE has gained much recognition over the last year. LINE spying on iPhone and Android is quite easily done, due to the innovative feature of a cell phone LINE spy called SpyStealth.
What makes it a good choice? Look for yourself!
View contacts and call logs. If you are feeling the urge to control your kid's online communication or you are in search of a way to manage your business affairs, our LINE spy for Android will give you a chance to be aware of every person's call, observe the contacts list and add some unwanted people to the blacklist if necessary.
Check texting. The advanced LINE spy app such as SpyStealth will help you to receive all information on your employees' texting activity. Just install the software to all company cell phones to be aware of everything that is going on!
Access multimedia. Are you wondering what the sent/received video files on your kid's or colleague's mobile look like? Would you like to protect your children from digital threats? If you install the LINE spy on their iPhone, there won't be any trouble to do it. All you need is log into your Control Panel and start monitoring images and videos shared via IMs. Remember, sometimes a picture speaks better than a thousand words!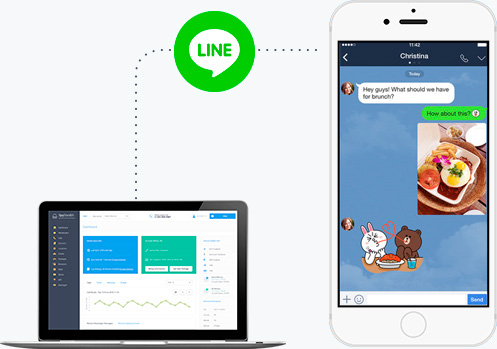 01
Buy The App
All your information is strictly kept confidential and no indication of Spy Stealth on your bill.
02
Install
Just download the application on the phone you want to spy. Its so easy it wont take more than 2 minutes.
03
Login
Log in to your online Spy Stelth user area to view all the information from the spying phone. Yes, it IS that simple!
So what are you waiting for?
We invite you to give SpyStealth a try today!
Free registration