SpyStealth is Available anywhere, anytime
SpyStealth is compatible with your iPhone, iPad or any Android Device
Get all tracking features availble on all iOS and Android phones!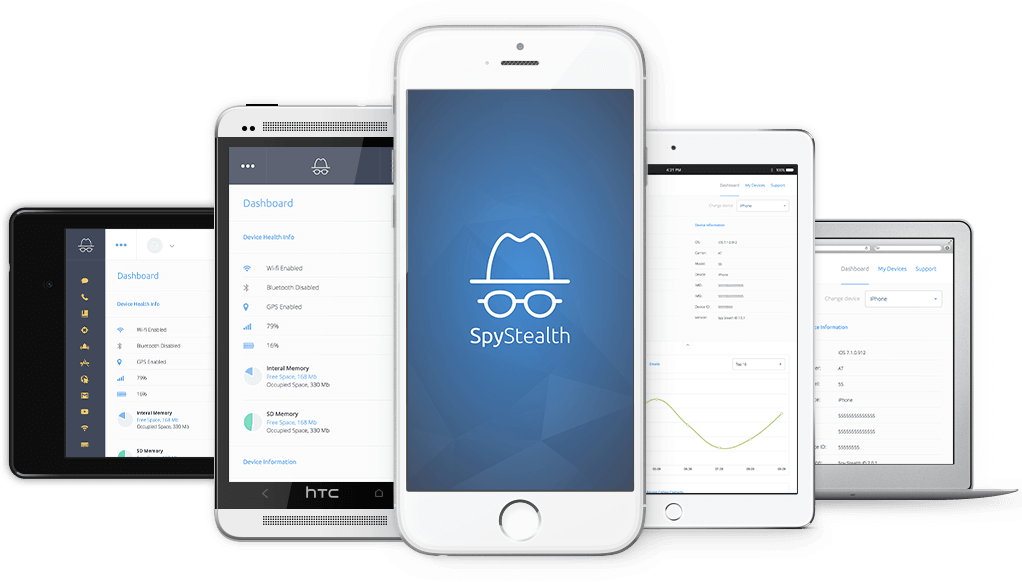 SpyStealth is compatible with all major smartphone and tablet operating systems including Android, and iPhone (iOS). This page is a partial list of phones and devices that are compatible with SpyStealth. When looking at the images below in consideration of having a smartphone that will be compatible with the SpyStealth, please be aware that compatibility means not only the Make / Model of the phone, but also the Firmware / Operating System Version that is running on the phone.
Make sure that the phone or tablet you wish to monitor is mentioned in the View Compatible Devices list below. Also make sure your device meets the OS Version Requirements. If the device you want to monitor meets these requirements, you can monitor with SpyStealth.
Compatible Carriers and Recommendations
Any carrier, whether it is domestic or international, is compatible as long as they offer unrestricted Internet Access. Your device must have an Internet connection either through your carrier or through Wi-Fi. Here are just a few compatible service carriers:
DEVICE REQUIREMENTS
Any compatible Android, iPhone or BlackBerry based smartphone or tablet made by Apple, Samsung, HTC, and more!
COMPATIBLE PHONE CARRIERS
T-Mobile, Sprint, O2, Orange, Verizon, Alltel, AT&T, and more!